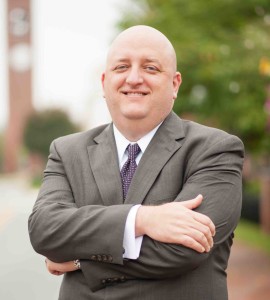 My readers probably know a good bit about the "tech side" of my life, but they might not know much about my "real job". I am the Senior Partner in a boutique law firm in Spartanburg, SC that exclusively handles family law cases. My practice areas  include high asset divorces, contested child custody cases, and other complex family law issues. As I like to describe it, I solve puzzles for a living.
If you're curious how I ended up doing this and what led me to this point in my career, you may want to listen to Neil Tyra's interview with me. As you may recall, I blogged a few weeks ago about Neil's podcast, The Law Entrepreneur with Neil Tyra, and he was kind enough to have me as the featured guest on this week's episode, Ben Stevens – The Evolution Of A Southern Family Law Attorney (Episode # 13).
I enjoyed being a guest on his podcast, and Neil does a great job interviewing his guests while making them feel comfortable during the process. This podcast has become one of my favorites, and I hope that you'll consider checking it out and subscribing to it. Many thanks to Neil for having me on, and I look forward to talking with him more in the future. To find out more about The Law Entrepreneur click here, or to subscribe via iTunes click here.