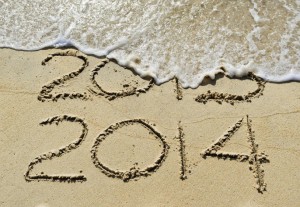 What do the experts predict for the legal industry in 2014? The Make More Rain Blog polled legal technology experts, including Lee Rosen, Sam Glover, Rick Georges, Larry Bodine, and Jeffrey Brandt to get their thoughts on what to expect in the coming year.
This article includes my predictions for 2014 in the area of law firm technology:
I believe that 2014 will see even more attorneys integrating Macs into their practices. Younger attorneys are more likely to already know the many benefits that Macs provide when compared to PCs, and older attorneys will continue to have their interest piqued from their increased usage of iPhones and iPads. The continued development of more specialized apps developed for the legal field will only help.
Some of the other contributors' predictions were very thought-provoking, particularly Lee Rosen's ("2014 will bring a bigger gap between winners and losers") and Sam Glover's (stressing the importance of lawyers focusing on their professional obligations). I have tremendous respect for Lee and Sam, and I thought their predictions were fascinating and their rationales for same. Check it out for yourself at the link below.
Source: "21 Expert Predictions For The Legal Industry In 2014" by Frank Strong, published at the LexisNexis Make More Rain Blog.