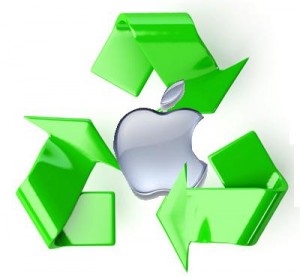 Beginning today, Apple will offer "free, responsible recycling" of any of its products at any Apple Store. This initiative is part of Tim Cook's ambition to "leave the world better than we found it."
Sure, it's good for the Earth to reuse and recycle computer components whenever possible, but what's in it for you? Well, if the product you recycle is found to be reusable, Apple will give you a store gift card for use against new purchases at Apple online and physical stores. If the product can't be reused, Apple will recycle it at no cost to the user. That's a pretty good deal all the way around.
Apple also announced that it plans to hold special recycling events where they will accept other companies' products, though no other details have been released at this point. You can learn more about Apple's recycling program and its stance on environmental responsibility here.