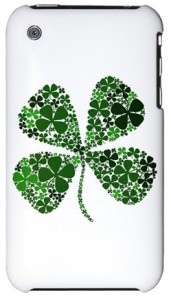 ProtectCELL released data that indicates that iPhone owners may be "luckier" than other smartphone users. Specifically, it found that iPhone users are roughly 46 percent less likely to need a replacement device, for any reason, versus other smartphone users. This determination was made from research measuring the cause and frequency of mobile replacements for both smartphones and tablets across ProtectCELL's two-million-plus plans sold.
Other interesting findings from this study showed that iPhone users were less likely to break their device, but far more prone to misplacing their phone. According to ProtectCELL, iPhone owners are 11 percent less likely to report a broken or damaged device as compared to other smartphone users, but 65 percent more likely to request a replacement due to their device going missing.
Thanks to ProtectCELL for their analysis of these statistics. You can learn more at the ProtectCELL blog.