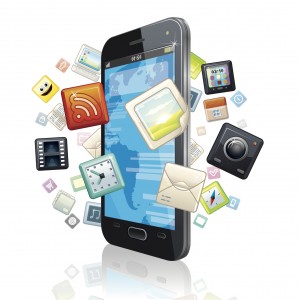 All professionals these days are trying to make work life easier on themselves with the help of technology, attorneys included. The rise of mobile devices and various productivity applications that are available for smartphones and tablets has definitely made some parts of the job easier and more convenient.
Every lawyer who wants to stay ahead of the curve needs to embrace technology and use such tools such as these iOS apps for lawyers to his or her benefit. If you own an iPad or iPhone, you should consider:
The is a must-have for any lawyer. Fastcase gives attorneys access to a huge legal library and research system, right on their mobile device. Its search functions are very fast and accurate and you'll be able to gain full access to just about any state and federal case through the app. This is great for when you need to look up a case on the fly outside of the office. You can even use it in the court room to get a quick glance at various legal information you might need at any time.
Now this is an application that is specifically made with the working lawyer in mind. It is a tool that helps you to effortlessly organize your case presentations for the courtroom and have them with you at all times. Using TrialPad, you can annotate your case files, create presentations, highlight text, and much more. And best of all, it all fits on your mobile device, allowing you to leave all of the bulky case folders at home. It's an app that no law firm should be without.
Here is an app that lets you analyze and evaluate your jury in a very in-depth way. It allows you to rank jurors, keep tabs on their responses when being interviewed and produce reports on your findings while interviewing the jury during the selection process. The interface is very user-friendly and allows you to color code information related to various jurors so that you can keep tabs on them very easily.
If you like to take notes verbally, then this is the perfect app for you. It's absolutely one of the best dictation apps available that is able for accurate and quick translations of your words into written notes. You will have to spend some time working with the app in order to get it to work as well as possible, because it needs to recognize your speech and get familiar with the way you talk in order to perform at its best. It's very easy to use and can save you a lot of time when you want to make clear and accurate note of your thoughts in a hurry.
When it comes to note-taking apps for the courtroom, this is probably the most complete one available for iOS users. This app allows you to replace all of your file folders, litigation transcripts and any other cumbersome paperwork with your iPad. It allows you to keep all of your pertinent data organized well and the great search function lets you pull up anything you might need to reference in a matter of seconds.
About the Author: This guest post comes from Archie Ward a recent MBA grad and legal marketer. She has been working lately with the team at Carter Capner on some marketing strategies, as well as discussing some of the best apps for law firms.