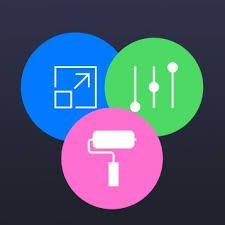 If you've ever tried to change your wallpaper in iOS 7, you know it can be extremely frustrating. Prior versions of iOS allowed users to pinch and zoom images as they wished, even if it resulted in lower image quality. However, iOS 7 only seems to want to position a background image one way, and no matter how hard you try, no matter how much you pinch or zoom, it just won't cooperate.
I suspect that this has to do with iOS trying to find a happy medium between portrait mode and landscape mode, so it goes with what it thinks is the best compromise resolution-wise between portrait and landscape. Using the correct sized wallpaper should help minimize or alleviate the problem (which range from 2048 x 1536 to 960 x 640 depending on your iDevice) – but that's awfully tedious. Thanks, but no thanks.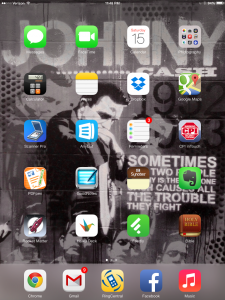 Fortunately, there's an App for that, as Wallax from OneSimpleApp ($0.99) resolves all of your wallpaper headaches. This app enables you to instantly crop and save images to the correct resolution, and it allows you to include effects like blur, focus, etc. if you desire. In just a few seconds, you can customize your a photo to create exactly what you want, export the image to your Camera Roll, and apply it as your perfect wallpaper.
I used it myself to create my Johnny Cash themed background (at right). If you ever want to fix wallpaper on iOS 7, Wallax works as advertised, and I highly recommend it.