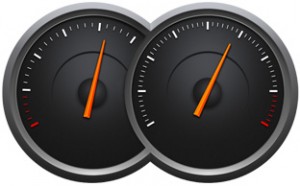 When you are using multiple apps, Mac OS X Mavericks can tell when an app is completely hidden behind other windows, and it utilizes a process called App Zap to automatically suspend inactive ones in order to help you save power.
In other words, if an app is not currently doing something for you, like downloading a file, playing music, checking email, etc., App Nap conserves valuable battery life by slowing the app down. However, your app will seamlessly and instantly shift back to full speed as soon as you start to use it again.
The result is a dramatic reduction in their system resources usage and energy consumption. How dramatic? Apple claims that App Nap can reduce CPU energy use by up to 23 percent, resulting in longer battery life. You can click here to learn about the other ways that Mavericks increases battery efficiency and boosts performance to help your Mac work smarter, not harder.