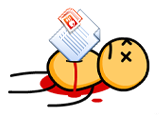 Randy Juip's one hour master class on presentations dazzled crowds at TECHSHOW in Chicago and MILOfest in Orlando over the last several months. I'm thrilled to announce that I have managed to get Randy to come give an expanded two hour version of "A Presentation on Presentations, or How to Avoid Death by PowerPoint" at the South Carolina Association for Justice Annual Convention in Hilton Head, SC on August 7, 2014.
Anyone giving presentations in this day and age – whether to clients, groups, judges, or juries – have to live up to high standards. Today's media-savvy clients, judges, and juries expect clean, coherent, and logical presentations.  Unfortunately many attorneys return, time and time again, to a "Death by Powerpoint" style of presentation, replete with 12-point font, bullet point after bullet point, and text-dense incoherence.  This presentation will explore the art of slide design, the science of proper presentation, and the mechanics of giving your audiences the slick, professional, and visceral presentations they crave.
This seminar will obviously be a tremendous benefit to trial lawyers, as it will give them practical tips and techniques they can immediately implement in their practices. However, having already seen this presentation myself, I am confident that every attorney in all practice areas will benefit from seeing it, because whether we realize it or not, lawyers give presentations every day. All communication involves some sort of "presentation" and knowing what works (and what doesn't) can be a very helpful tool and provide you with a working advantage.
If you want to find out more or register for the South Carolina Association for Justice Annual Convention, you can click here or call (803) 799-5097. Trust me, you do not want to miss Randy's presentation, so make plans now to attend. I look forward to seeing you there.