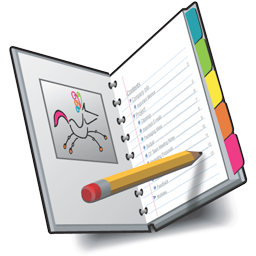 Circus Ponies NoteBook is a unique productivity tool that can be used in many different ways.  My good friend, Kern Lewis, a trial attorney in Grapevine, TX, has used this program for several years to help organize his cases and present them at trial.
Kern recent conducted an hour long webinar to demonstrate his techniques, and he was kind enough to record it and allow me to share it with my readers.  I have uploaded the video to YouTube, which you can view here or below.
Kern has also been generous enough to share his NoteBook template referenced in the video.  You can get your own copy of Kern's sample template by emailing me and asking for it.
I want to extend my heartiest thanks to Kern for his time and effort in producing this video and also for his willingness to allow me to share it with my readers.  If you are interested in learning more about Kern's practice, I encourage you to visit his firm's website WarriorsForJustice.com.