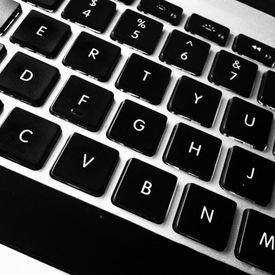 Touch pads and mice are nice, but using keyboard shortcuts can dramatically increase your productivity. The more of them you know, the more time you can save and the more productive you can be. Consider these 7 time saving keyboard shortcuts:
COMMAND + W closes the current tab on your web browser, as well as open documents in Pages / Word / etc.
COMMAND + H hides the current application and all of its windows.
COMMAND + 1 takes you to the first tab open in your browser (CMD + 2 takes you to the second one, and so on)
OPTION + DELETE deletes entire words so you don't have to hold down the delete key forever.
CONTROL + COMMAND + D defines any highlighted word, opening the dictionary, thesaurus, wikipedia, and other helpful resources.
CONTROL + COMMAND + V pastes your copied text without including its formatting.
CONTROL + OPTION + COMMAND + EJECT quickly shuts down your computer.
Source: "If You Have A Mac, Memorize These 13 Keyboard Tricks" by Carina Kolodny, published at The Huffington Post.