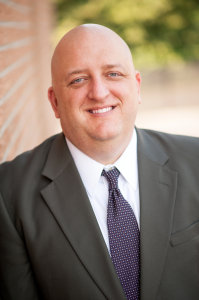 I am a practicing attorney located in Spartanburg, SC. After using Windows machines for over a decade, my office has been all Mac-based since August of 2005. I began publishing this blog in August of 2006 to help lawyers learn how to get the most out of technology in their law practices. I enjoy giving presentations on both technology and substantive legal topics at continuing education seminars, and I have done so locally, state-wide, nationally, and internationally.
I am proud to have graduated with honors from Clemson University with a Bachelor of Science in Financial Management and a minor in Accounting. I was also active in Alpha Phi Omega National Service Fraternity during my time at Clemson, and I was honored to serve as its chapter President during my Senior year. After graduating from Clemson, I attended the University of South Carolina School of Law – though my loyalty remains with Clemson.
I have practiced in Spartanburg, South Carolina since 1995, and I have had my own firm (The Stevens Firm, P.A. Family Law Center), both with and without partners, since 1996. My wife, Jenny, merged her law practice with mine in 2012, and we handle only family law cases.  To learn more about our law practice or to request a consultation, click here. I am a member of the following organizations:
I am happily married and the proud father of three children (two sons and a daughter) and three step-children (two step-daughters and a step-son) – most of whom still live at home. In our "free" time, Jenny and I enjoy working with and helping to develop young people. My family and I are active members of our church in Spartanburg and avid supporters of Clemson University athletics.