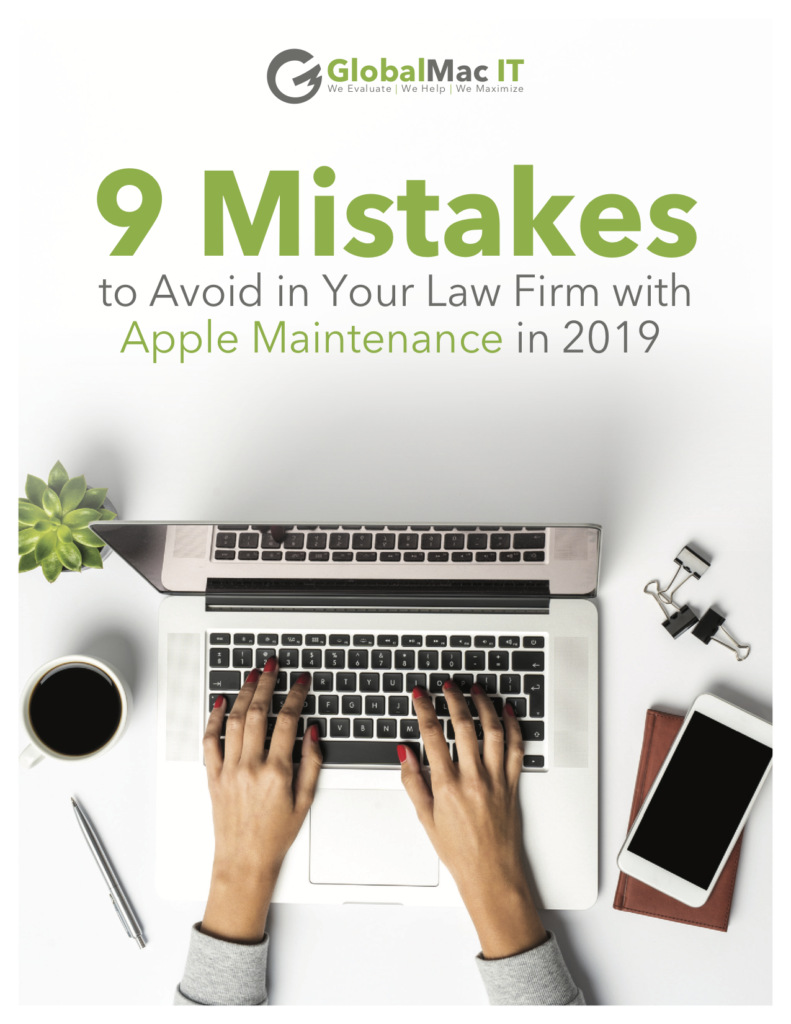 Let's face it, attorneys should spend their time practicing law, not playing part-time IT support and trying to manage their computers. Updates from Apple, third-party software updates, and general maintenance all require time – which could better be spent representing clients and generating income.
Smart attorneys recognize this and outsource their IT needs to enable themselves to simultaneously increase their productivity while reducing their security risks. Really smart attorneys choose GlobalMac IT (my law firm's preferred provider for many years), no matter whether they are solo practitioners or members of a large firm.
Because knowing what NOT to do is almost as important as knowing what TO do, Global Mac IT has prepared a free report, 9 Mistakes to Avoid in Your Law Firm with Apple Maintenance in 2019, which discusses ways to reduce your IT fees by reducing tech issues and downtime by implementing simple approaches you never learned.
You can learn more and obtain a copy of your free report by clicking HERE.