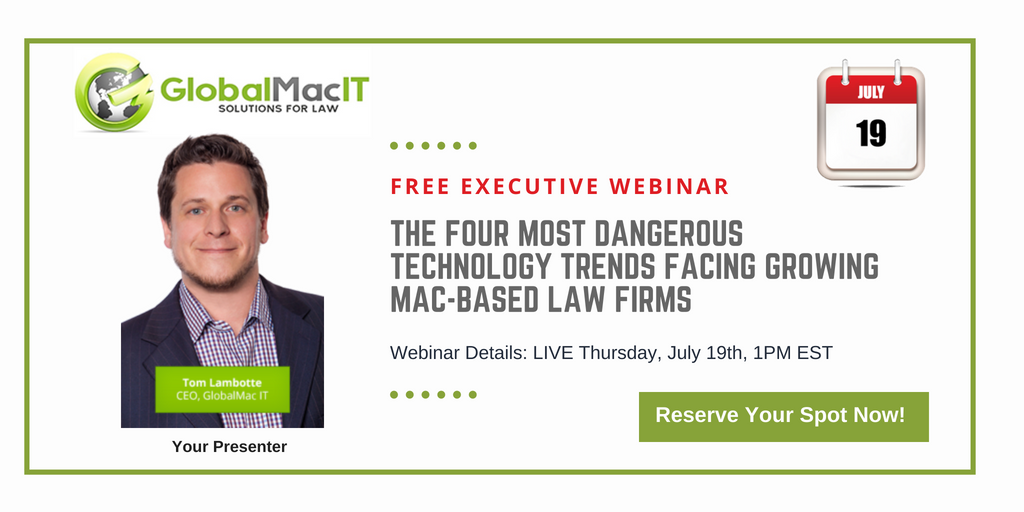 Are you looking for way to increase efficiency in your law firm by improving your use of technology? Who isn't, right? Tom Lambotte of GlobalMacIT is presenting a free webinar this Thursday on "The Four Most Dangerous Technology Trends Facing Growing Mac-Based Law Firms".
Do you know what these four problems are – or how to address them?  Attend this webinar and learn five tips to implement a proactive technology management approach, solutions to reduce efficiency killers in your office, and an eight step process to leverage technology to your benefit to keep you ahead of the pack.
My law firm uses GlobalMacIT, so I can tell you first-hand that Tom knows his stuff – and this is a webinar that you shouldn't miss.  You can learn more or register at this link:  www.globalmacit.com/4_trend_webinar/.