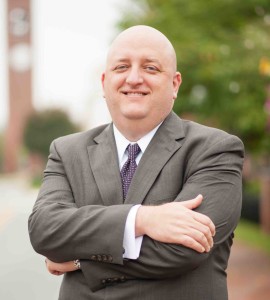 Ed Sohn from Thomson Reuters recently interviewed me for an article titled "What Stops Lawyers From Using Macs At Work?" which was published yesterday at Above The Law. It was a pleasure to assist with his article, because this is a topic I'm passionate about and I've spoken about it all across North America.
I think Ed did a great job covering this topic (and it was kind of him to refer to me as "a prominent family law attorney in Spartanburg, South Carolina"). This article also interviewed my friend, Mac-using lawyer and past Chair of ABA Techshow, Brett Burney. My take on this subject is highlighted in the following quotes I provided:
"Macs are a smarter investment in the long run. When you factor in the lifespan of Macs, which is typically much longer than those of PCs, and the software-related cost savings… the numbers tilt heavily in favor of buying Macs instead of PCs."
"iPhones (and later iPads) were the gateway drugs to entice attorneys to switch to Macs. They see how simple and easy their iOS devices are to use, and it becomes easier to envision using Macs instead of PCs."
"Most law students use Macs (and have for many years), and because they are already aware of their benefits, they are more inclined to want to continue using them in their practices."
"As programs continue to migrate to the cloud and become platform agnostic," Stevens says, "the 'conversion' becomes much less complicated, which makes it easier to make older managing attorneys open to the concept." Burney views this as creating incentive for "more software developers (even legal software developers) [to work] towards an OS-agnostic world so that users can use whatever computer or device they choose."
I encourage you to click this link to read Ed's entire article, as he did a great job covering this topic. If you're not already using a Mac, it just may tempt you to give it a shot – you won't regret it.
Source: "What Stops Lawyers From Using Macs At Work?" by Ed Sohn, published at Above The Law.