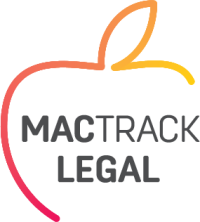 MacTrack Legal – The ONLY Event JUST for Mac-Using Small Law Firms. The idea might pique your interest, but are you left feeling uncertain as to whether it's really for you? Is the conference for the über-advanced, ultra-geeky Mac users? Will you feel left out and behind, grasping to keep pace with the content? The short answer is no.
Tom Lambotte and Victor Medina are presenting a free webinar this Thursday, May 18th at 1:00 p.m. EST, in which they will cover the following topics:
Is it for me? Who stands to get the most value from MacTrack Legal?
What's the difficulty level and format of the presentations? And what topics will be covered?
Why don't I just Google around when I get stuck?
What will find at MacTrack Legal that I can't find anywhere else?
The MacTrack Legal conference (formerly MILOfest) will be held in Orlando, FL on October 19 – 21, 2017. If you're a Mac-using attorney (or considering making the switch from PCs) and you are remotely curious about this event, click here to register for this free webinar and address your most burning questions.  You can sign up now to reserve your free seat for this webinar here.