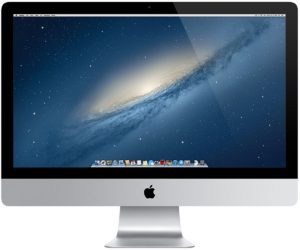 On July 27, 2016, 1-2:30 PM ET, Tom Lambotte, CEO of GlobalMac IT (our firm's I.T. company) is participating along with Mark Metzger in the American Bar Association webinar, "The Mac Lawyer: You Can Practice Law on a Mac – Here's How!" The session qualifies for 1.50 General CLE Credit Hours*, so I thought this would be of interest to my readers.
Have iPhones or iPads peaked your interest to practicing on a Mac computer? Tune in to hear how Apple has moved into the legal industry making it easier than ever to practice law on a Mac! This program will cover:
the steps Apple has taken to move in to the legal profession

the best Apple hardware and software options for practicing law

how to share files with your clients or colleagues who use Windows.

 
As a member of the faculty Tom has been able to extend a 10% off your registration rate when you enter this discount code CE15CPDWEBVIP at check-out. To learn more about and register for this program, click here. 
This webinar is part of the Law Practice Institute: Essential Skills for Lawyers designed for young lawyers, law students, and solo/small firm attorneys to provide them with the essential skills to make their practices efficient, ethical, and profitable. To learn more about and register for the series, click here.
*Unfortunately, the ABA will not seek credit for this program in Virginia, Texas, Indiana, or North Carolina due to rules and procedures in these states restricting credit for the topics covered in this program, so you're out of luck in terms of the CLE credits here.