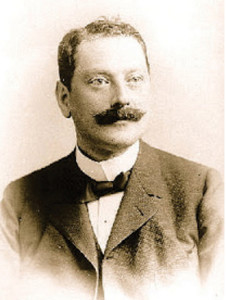 The following Guest Post is from technology guru, Tom Lambotte from GlobalMac IT:
For many years I have used fasting on a regular basis to play a role in staying healthy. I've fallen off that boat for the past few years however, as it's much tougher to do when you have kids (and I've got a 4 1/2, 2 1/2 and a 1 1/2 year old).  In a recent Christmas family photo, I had one of those 'enough' moments when I saw how far I had let myself go. One of those moments where you go, "Oh my goodness, I look like that!?" I'm a good 25 pounds overweight and have been putting it off for a number of years. This has reinvigorated my desire for change in this area and this week I have switched to eating only fruits/veggies and protein, zero sugar and zero carbs. I've lost 5 pounds already (yay!) but I had some nasty headache a few days ago.
Hang with me, I promise I'll tie this in to technology at the appropriate time. The headaches are one symptom a Herxheimer Reaction, also often referred to as a healing crisis, a detox reaction, or die-off syndrome. A quick Google search brings up "an immune system reaction to the toxins (endotoxins) that are released when large amounts of pathogens are being killed off, and the body does not eliminate the toxins quickly enough." The most common Herxheimer reactions are: headache, flu-like symptoms, itch and rashes, flushes (there's a lot more but I'll skip them for this article). Usually, the reaction lasts a few days. In more severe cases, reactions can last a week or more.
I believe the experience of the Herxheimer Reaction is something that we all experience in different areas of our personal and professional lives, albeit with different symptoms. The longer you have neglected to address a certain area, the more severe the symptoms will be when you choose to address it. Think about the books for your firm. Have you ever delayed staying on top of them and then, much overdue, finally hire a bookkeeper to help you get caught up? Never a fun process. Car maintenance is an easy parallel as well, when haven't done the regular maintenance, going in for that service call can be quite scary and is often painful for the pocketbook. However, the process of getting your car back up to spec will almost always have much higher repair cost than if maintenance had been done regularly to being with.
Let's get back to that flab I'm trying to shed. I've been aware of it for several years but continued to neglect it. Luckily, I'm only 25 pounds overweight, we all know the national average is much higher.  Think about that person you knew who passed away from a preventable disease at far too young an age.  Far too many people in our nation continue to neglect their health until it is far too late.  Hopefully, you are not there but the longer you delay, the worst the reactions will be when you change your ways.
So what is the state of health of the technology within your law practice? If you had to rate yourself on a scale of 1-10, where would you fall? Is addressing your firm's technology needs something you've been avoiding? Have you simply been addressing symptoms with some duct-tape as needed? If so, it's time to give your decision-making muscles a workout and make some changes. If you're taking care of your IT on your own, I can assure you it is only a matter of time before problems creep up and a tremendous amount of time, effort, and money is lost as a result. Every single time we take over IT for a firm, we find a LOT of problems that have been patched for far too long. We find security holes that jeopardize the attorney-client relationship, we find examples that would make an Ethics board quite unhappy, should they ever come to light. We also find many different areas where productivity is being severely hindered. So, let's say you decide to finally take some action and find a new IT vendor to support your firm, what's the process going to be like?
What are the Herxheimer Reaction symptoms you will be experiencing? Choosing any new vendor to work with, always has some temporary pain while moving to the new solution. Again, think of the bookkeeper and getting caught up. Chances are, if you've been taking care of your own IT, no offense meant here, but there's going to be cleanup work. A detox phase, where the Rube Goldberg of a technology system you've built over the years is ripped apart and put back together the right way. The purpose of this article is to attempt to motivate you to get the IT needs of your firm into the hands of someone who specializes in doing this. This is not you. You're an attorney and you can't bill out the hours you spend dealing with IT. Nor can you recoup those evening or weekend hours you've been spending  fighting IT issues. Think of all the lost family time that went to those problems. Those hours are sadly gone.
I want to stress that it is not a question of whether or not you will experience pain in the transition of getting the IT needs off your desk and into the hands of experts, but how much pain and how bad it will be. Unfortunately, many who call themselves experts out there will just jump right in and start working on things. This almost assures that the "Hexleimer reaction" will be far greater than necessary.
Now the good news is that when doing a cleanse, you can reduce the symptoms by taking certain precautionary measures to reduce the discomfort. The same can be done with your technology. When we take over IT for a firm, we first perform a month-long diagnostic process that allows us to uncover everything going on within the firm in relation to their technology. I believe strongly that prescription with out diagnosis is malpractice. By taking the proper diagnostic steps before diving in, they can lay out a roadmap to implement, phase by phase. This enables you to minimize the pain felt during the process. The first step is always triage, where we address the biggest points of pain or discomfort. Then we get into the maintenance phase.
Now, again, if you do choose to get IT into the hands of a new vendor this year and stop being a hobbyist IT guy, this article serves as letting you know there may be moments of discomfort and some pain the process. The better the IT company and their processes, the better they will able to minimize this pain. And the worst shape your technology is in, the more painful it's going to be.
I've started exercising this week and I'm (really) sore. The Herxheimer Reaction symptoms are not fun BUT I have 100% confidence that the symptoms are temporary and will pass. I'm going to have more energy than I have had in years, I will sleep better, think more clearly, have the energy to be present with wife and children after a long day of work and a whole lot more. In terms of your technology, once you're past it, the issues you've Band'aid-ed for years will be permanently resolved, the frustration levels with technology for you and your staff will drop and you will move from a stage of triage into a stage of maintenance. Once you're on the other side, you'll never question the symptoms you may have experienced during the switchover and I promise you, you'll never want to go back.
Provided as an educational service by Tom Lambotte, President of GlobalMac IT

GlobalMac IT was founded by Tom Lambotte – renowned nationwide as an author, speaker, trusted IT advisor, and cutting edge, successful provider of the #1 complete end-to-end IT solution for Mac-Based Law Firms in the world. Private firms from throughout North America – and as far reaching as American Samoa – running with a staff of 5-50 – have relied on his expertise to help them put their IT headaches behind once and for all.
Using his real world experience, where results rule and dollars can't be wasted on negligent computer consultants, he wanted to help managing partners and office managers of Mac-based law firms to put an end to wasting their time and money on IT support that does not work and rescue them from the frustration.
Our unique "TotalCare" approach integrates classic IT support with proven proactive support that truly converts IT from something to be dealt with, into a tool that truly increases law firm profits, increases staff productivity, and provides piece of mind that firm and client data is secure and that their security is never at risk. You can reach GlobalMac IT at (440) 941-1622 to request more information.