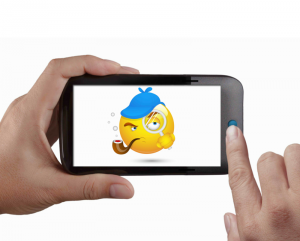 Did you know that fake iPhones are a growing problem? 40,000 counterfeit iPhones were recently seized in China, and people have been caught selling them in Maryland and California. Counterfeit consumer electronics were the second-most-seized commodity in 2013 and 2014, with an estimated retail price of approximately $150 million – and those are just the ones that were caught!
Do you know how to spot a fake iPhone? It's not as easy as you might think, and to make it worse they come in two varieties: Frankenphones, which contain real Apple parts and run iOS but were assembled from smuggled or recycled phones, and Android phones that are disguised and passed off as iPhones. The following tips may help you detect the fakes and protect yourself and your wallet:
Frankenphones may look legit, but their software will probably seem sluggish, because their motherboards are from older models;
The IMEI numbers on Frankenphones probably won't match. The number engraved in tiny print just under the logo on the back of an iPhone 6 should always match the one found at Settings > General > About.
To detect an Android in disguise, try to invoke Siri by pressing the Home button. If she doesn't answer, you've got a problem.
You can also look at the icons to help determine if it's an Android. For instance, if a Google Play app is visible or if the App Store doesn't go to Apple's App Store, it's not an iPhone.
You can also detect an Android by copying the serial number in Settings (just above the IMEI described above) and pasting it in Apple's

online warranty checker

. Unless the information matches, you've got a problem.
The article linked below contains some additional warning signs, and you should check it out before you decide to make a purchase. When all else fails, remember the old adage that if something sounds too good to be true, it probably is.