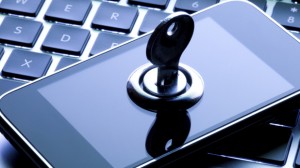 This Thursday, June 18th at 1:00 p.m. Eastern, my friend and colleague Tom Lambotte, CEO of GlobalMac IT, is presenting an invitation-only, executive webinar, during which he will share some alarming news about new cybersecurity threats that you should protect your firm against – and the best ways to protect yourself and your practice.
Chances are that you are not aware of these new threats and therefore may be a "sitting duck" and at risk of losing everything in your bank account in an instant – not to mention the potential added insult to injury of government fines and penalties for non-compliance to data breach laws.
Although Tom has limited attendance to only 50 people, I have made arrangements to reserve a block for my readers and followers readers to get a VIP seat. You can get the full details (and register) for "7 Critical IT Security Protections EVERY Law Firm Must Have In Place NOW To Avoid Cyber-Attacks, Data Breach Lawsuits, Bank Fraud and Compliance Penalties" here.