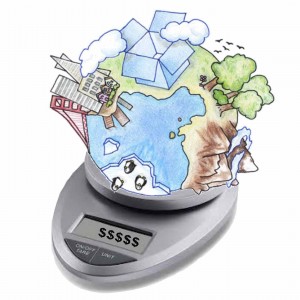 Dropbox is one of the most often discussed pieces of legal technology for lawyers, and their uses of and opinions about it vary wides. When I give presentations on cloud computing, it's always among the most frequently asked questions. Some trust it completely and use it daily, some use it with overlays (like Viivo or Boxcryptor), while others take a wide birth or only use it for limited purposes.
What is Dropbox (and its companion Dropbox for Business)? Simply put, it's a cloud-based service that allows you to save files on one or device and then access them from anywhere. In other words, you can save a file on your desktop computer, have it synch (virtually in real time) to your laptop, your assistant's computer, your iPhone/iPad, etc. A copy of your files is also served on Dropbox's server, so you have a backup there too, and you can log into and access your files from any computer anywhere.
Tim Baran recently published at article at the Legal Productivity blog about Dropbox for lawyers, in which he listed some of the leading tech gurus' thoughts about Dropbox. My comments in his article were:
My firm has not had a physical server since 2009. Instead, we've relied on Dropbox to act as our firm's "virtual" server, which has made us incredibly more productive. Having our documents stored in the cloud makes them accessible from anywhere and its smartphone apps enable us to literally have all of our files with us all the time. Knowing that a copy of our documents is stored offsite also provides peace of mind in case the unthinkable happens. Dropbox also has many built-in features, such as versioning, sharing, and searching and its integration with numerous other apps, all of which make it invaluable to us. Suffice it to say that we love Dropbox and it's one of those tools that we can't imagine practicing without.
Some of the other attorneys interviewed were Jeff Richardson, Lee Rosen, Tom Mighell, Jeffrey Lewis, Martha Sperry, and Scott Grossberg, and as mentioned above their opinions on Dropbox varied widely, with many different viewpoints offered on the issue of security. Is Dropbox right for you or your firm? Only you can answer that question, but even after surveying the other products and services available today, we still believe Dropbox for Business an invaluable tool in our arsenal and something that enables us to provide high quality legal services to our clients no matter where we are.
Source: "How Lawyers Use Dropbox" by Tim Baran, published at Legal Productivity.