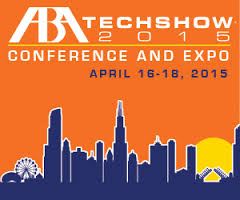 ABA TECHSHOW, the world's leading legal technology conference, is presented annually by the ABA Law Practice Division. This year was my third year attending with my husband/law partner, Ben Stevens, who has been a presenter at ABA TECHSHOW for the last 8 years (and, hopefully, many more to come). This year, our new associate, Jonathan W. Lounsberry also joined us. You see, ABA TECHSHOW is one of those events that needs to be "conquered" and the only way to truly to do is with a team of folks who can divvy up the massive session schedule and attend as much as possible every hour of the day.
As always, I knew we would gain more knowledge in three days about legal technology than we could almost take in, but I am always surprised by the sheer volume of "freebies" or "swag" available from the plethora of legal technology vendors and service providers who exhibit every year. With another wonderful experience at ABA TECHSHOW behind me, I find myself not only reviewing pages of notes on new apps, software, products and techniques for using the products and apps I already own, I am also surveying the landscape of swag which surrounds me.
So without any further adieu, here's the third annual installment of the Top 10 Best Swag from ABA TECHSHOW 2015:
1. Cell Phone Card Holders from Practical Law, LogRhythm, and Summary Judgment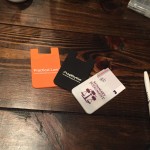 2. Mobile Office by MindShift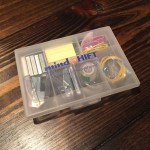 3. Konica Minolta mini 4-Port USB Hub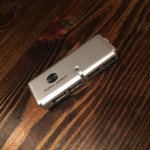 4. Midco Systems pocket nail files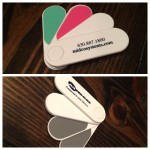 5. Comcast Business Insulated Travel Coffee Mug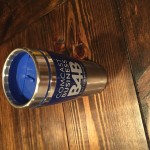 6. Legaler iDevice stand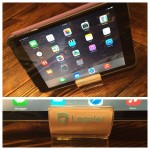 7. CDW Mini Power Charger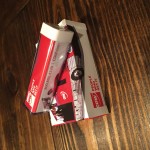 8. Smokeball Self-Laminating Business Card Luggage Tag & Logo Hot Wheels Car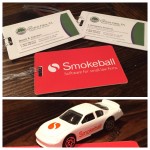 9. Thompson Reuters USB Tree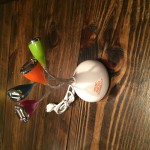 10. LexisNexis Portable Stylus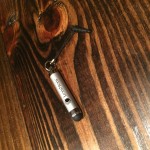 Honorable Non-Expo Floor Mention: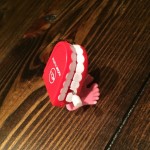 The Rocket Matter Chattering Teeth were, by far, the most unique toy found off the Expo Hall floor. The ABA Law Practice Division was also giving away free selfie sticks at the Concierge Desk this year, though I wasn't lucky enough to snag one, you can still check out all the "selfie fun" that was had by searching #ABATECHSHOW on Twitter. ABA TECHSHOW Board member Randy Juip was donned the "Selfie King of 2015" within .2534 seconds of his acquiring said item.