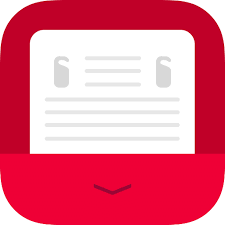 There are many iOS scanner apps, and I've previously blogged about my affinity for Scanner Pro. However, I've discovered a new app that's a game changer – Scanbot Pro, and I believe that it is easily the best iOS scanner app available today.
What makes Scanbot Pro the best? It has OCR (optical character recognition) technology built in, so it can recognize and extract text from your scans. You can also annotate your scanned PDFs, including highlighting, notes, and signatures.
If you regularly work from your iPad or iPhone, this is a big deal. You are no longer dependent upon a desktop application to OCR text contained in a scanned document, and you can edit the PDFs within the same app.
I have been using it for several weeks, and I find it to be very accurate. Scanbot has a free version, but the OCR functionality is in its Pro version, which costs $4.99 (though it's occasionally on sale). Trust me, this is money well spent, and I believe that you will find Scanbot Pro an invaluable tool for your iOS arsenal. You can learn more about this app here.