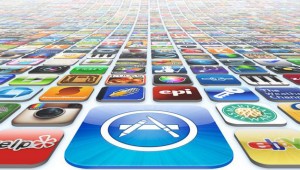 Santa told me that there's a good chance that you may be receiving some iTunes gift cards for Christmas. Knowing that you will want to be a savvy shopper and get the most bang for your buck, we compiled a list of sites that are known to have regular sales. Check these out these sites for the best app deals, and let us know in the Comments if you have other favorites of your own:
AppShopper – Notifies you which apps (both iOS and Mac) are on sale each day and allows you to create wish lists containing the ones that you are most interested in.
AppSaga – Lists apps that are available for no cost, which includes Apps Gone Free (apps that are temporarily available for 100% off).
iOSnoops – Features lists of price drops, apps that are free for a short time, new apps, etc.
App Store – Apple's old reliable offers one free app per week.