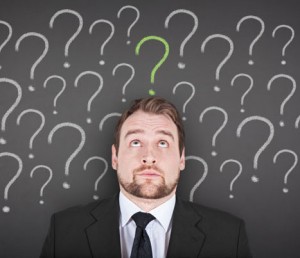 At the end of each year, experts from all fields make their predictions for the upcoming year. So, what do legal professionals predict for 2015 in the areas of legal technology, law firm business development, and the state of the legal industry?
Frank Strong has published his second annual list of predictions, that includes such legal experts and thought leaders as Lee Rosen, Sam Glover, Heidi Alexander, Rick Georges, and Erik Mazzone. Frank was kind enough to ask me to contribute as well.
So, what did I predict? What do the others think? In general, everyone was much more optimistic than last year. You can read all of the predictions here, including mine:
I believe that 2015 will see attorneys and law firms continue to adopt and utilize web-based software and services at an ever-increasing rate. While the legal industry has historically been slow to adopt new technology, firms that conduct the cost-benefit analysis of these services conclude that it's almost a "no brainer".
Source: "25-Plus Predictions for the Legal Industry in 2015" by Frank Strong, published at the LexisNexis | Business of Law Blog.