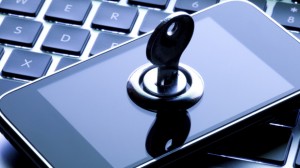 More lawyers are managing their practice and accessing client data on the go on their iOS devices. Unfortunately, very few small law firms have the proper measures in place to protect their confidential client data. If needed, could you convince a Board of Ethics that you had done your due diligence to protect your client's data?
There's a lot more to mobile security than enabling the password on your iPhone or iPad. Strong iOS security starts with becoming familiar with the most common threats to compromising firm data on your iPhone or iPad. While many assume they are not at risk since they are not a 'big' law firm, the opposite is true.
Join legal technology expert Tom Lambotte (CEO of GlobalMac IT and author of "Hassle Free Mac IT Support for Law Firms") on Thursday, November 20, 2014, from 12:00 p.m. – 12:30 p.m. (Eastern) for "Securing Your iPhone and iPad: Don't Put Your Client's Data at Risk". In this free webinar sponsored by Rocket Matter, Tom will discuss real world scenarios that put your client's data at risk, as well as actionable steps you can take to secure your mobile device and keep your client's data and other information safe.
Click here to learn more or register for this free webinar. Trust me, it will be well worth your time.