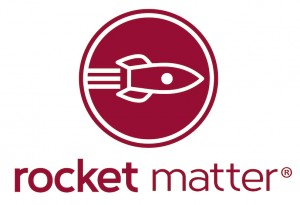 Rocket Matter created the first cloud practice management software for the legal community in 2008, and since then it has become the premier total law firm management software in the cloud. My law firm has used Rocket Matter since the day it launched, and we couldn't be happier with it.
However, the folks at Rocket Matter are not ones to rest on their laurels, as evidenced by the numerous new features and refinements rolled out in recent years. Now, they have released their new iPad edition, and they are once again leading the way with the first and only tablet platform for today's busy, mobile lawyers.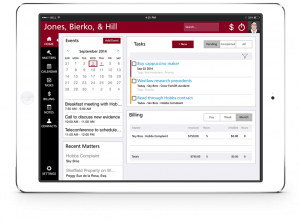 This release (shown at right) heralds a new era of legal practice management software with a dedicated tablet platform that's fast, easy-to-use, and accessible both online and offline. Lawyers can now enjoy legal iPad software that delivers incredible productivity gains and at the same time has the beauty and the simple elegance of the iPad itself.
Larry Port, Rocket Matter's CEO, says
We're excited to announce today our evolved platform and sleek new look. The Rocket Matter iPad Edition is not just a mere 'app' – it's an entire tablet-based solution that ties into Rocket Matter's cloud data storage. We've carefully watched how lawyers, law firms, and bar associations have all eagerly embraced the practical advantages that tablets can provide. We took these observations, combined them with direct suggestions from our lawyer partners, and did what we do best: built software that is simply unmatched in legal practice management.
You can learn much more about Rocket Matter's iPad edition and see a video of it in action here. Lawyers with Rocket Matter subscriptions will be able to download the iPad Edition from the Apple iTunes store starting today.