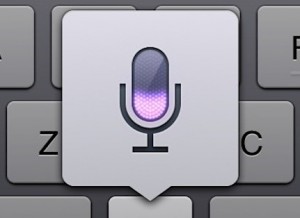 Most lawyers, particularly older ones, dictate as part of their daily life. Did you know that your Mac will allow you to dictate to it? Well, it's true. Even better, it's super easy and highly accurate (and free).
The ability to dictate to your Mac is built directly into OS X, and when enabled, you can dictate directly into any app that you can type in, which covers most programs, including Word, Pages, Mail, Chrome, Safari, etc. By default, dictation requires an internet connection, because it sends your spoken words to Apple's servers to be translated into text.
To enable dictation, simply go to  > System Preferences > Dictation & Speech and make sure Dictation is turned "On". You have the option here to use "enhanced dictation", which enables you to dictate when you are offline, though it is not as accurate.
You can also select a shortcut key to turn the dictation on. By default, it's Function + Function, but you have other options or can customize your own if you prefer. The internal microphone is the default input, but you can specify an external microphone at System Preferences > Sound > Input, which may come in handy if you work in a noisy environment.
So, if you want to dictate with your word processing program, you can either (a) go to Edit > Start Dictation or (b) press fn + fn and start talking. When you are finished, click "Done" (or press Return) and your words will appear on screen. Of course, you can include punctuation by saying "comma", "period", etc. as you go.
Dictation will highlight any words that it unsure whether it deciphered correctly, and you can then right-click on those words for alternatives and options or you can edit them yourself. You can learn more about dictation here.