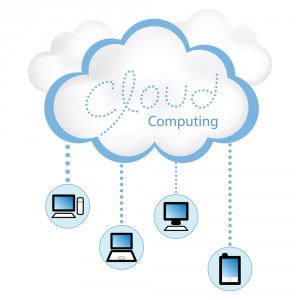 Cloud computing can, without a doubt, help attorneys be more efficient, productive, and profitable. The software that my firm uses is almost entirely cloud-based, with the "big three" being Rocket Matter for case management / time & billing; Google Apps for Business for email; and Quickbooks Online for accounting.
I have given presentations all across the country about the benefits of cloud computing for attorneys, but despite my advocacy for this technology, some lawyers are still skeptical, suspicious, or fearful of implementing cloud computing in their law practices. I found the following statistics, which may help ease some of those lingering concerns that have prevented them from taking the plunge:
• A survey of over 3,500 IT decision makers from a variety of enterprises revealed that 82% of the companies saved money and cut costs, with 80% seeing improvements within the first 6 months of adopting the cloud.
• 90% of IT decision makers found improvement in at least one of the following areas of their IT department: efficiency, quality, and security.
• Banking has the most activity in the cloud (64%), which is even more than social media (58%), photos (29%), and file sharing (19%). In fact, cloud demand for banking almost doubled in 2013 with the introduction of mobile banking.
• Over 50% of the United States government is in the cloud, and experts say it is the biggest cloud user in the world.