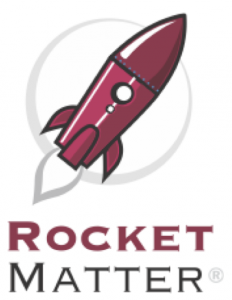 Rocket Matter has long been the best case management software for attorneys (bar none), but today, it released a new feature which takes things to an entirely new level – Evergreen Retainers. This feature will enable attorneys who do hourly billing (like me) to be exponentially more productive and efficient.  I have used evergreen retainers in my family law practice for years, and having this process automated is literally a dream come true.
For those unfamiliar with the concept, evergreen retainers are an amount that a client is required to maintain in the attorney's trust account until the case is concluded. Invoices are generated each month and paid from the trust account, with the client then replenishing the amount disbursed whenever the trust balance dips below the mutually agreed upon amount.
This enables the attorney to maintain a source of working funds to ensure payment for the services rendered, and it significantly decreases the headaches of unpaid bills, collections, and write offs. Without a doubt, I believe that requiring evergreen retainers in my family court cases was one of the best things I ever did for my practice (along with beginning to use Rocket Matter over six years ago).
"Law firm realization rates have been declining, and Evergreen Retainers are another tool for attorneys to minimize their economic risk," says Larry Port, CEO of Rocket Matter. "Our clients asked for the flexibility to set up Evergreen Retainers, so we worked with them to design a system that would accomplish their objectives."
This new release also features two new analytics reports and numerous behind the scenes optimizations, which have resulted in a speed increase of over 60% across the program. If you want to learn more about these new features, you can view the short video below or visit Rocket Matter's website.
Rocket Matter Evergreen Retainer from Rocket Matter on Vimeo.