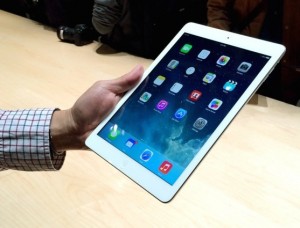 If you are an attorney in Greenville, SC or the surrounding area and are interested in learning how to be more productive, have a cleaner computing experience, save costs, bring you current in technology, and rid yourself of headaches, you should make plans to attend the "iPad in Law" seminar on Tuesday, May 6, 2014 at The Cazbah, located at 16 W McBee Avenue in Greenville.
This free seminar is presented by Karl Burns of KB3 Solutions. Karl is a local iPad consultant with many years of experience with Apple products and the legal community. There will be a reception from 5:30 p.m. to 6:00 p.m., at which time the iPad for Lawyers presentation and Q&A session will begin.  Join other forward thinking attorneys at this seminar and learn how you can better use your iPad in your law practice.
Click here to download the brochure or email Karl at karlburns@me.com for more information.