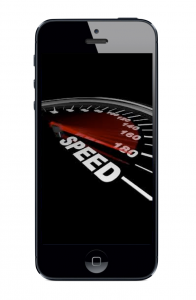 Regardless of what iOS you use, you should consider the following tips to make your iPhone run faster:
Get rid of things you don't need. Look to see what you're using (Settings > General > Usage) and consider removing clutter that you don't use.
Clear your browser's cache. Improve performance by clearing your iPhone's browser's history, cookies and other data (Settings > Safari (or other browser) > Clear History > Clear Cookies and Data.
Delete old text messages. Heavy SMS users can free up some space by deleting old conversations that are no longer needed. Open a chat, tap and hold on a sent message until "More…" appears, choose the messages you want to delete or tap "Delete all."
Turn off auto app updates. If speed and performance are your top priorities, this might be a good idea. Go to Settings > iTunes & App Store > Push all of the buttons to the left to turn off automatic downloads.
Turn off location services. This tip will improve speed, increase battery life, and provide privacy. Go to Settings > Privacy > Location Services > turn off for apps that don't need to know where you are.