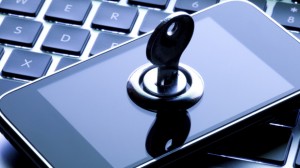 Last Friday, Apple announced a major security flaw in iOS which left iPhones, iPads, and iPod Touches vulnerable to a "man in the middle attack."
As I understand it, this means that if you were using an insecure WiFi connection (at a coffeehouse, hotel, airport, etc.), a hacker could have possibly accessed information that was supposed to be encrypted and which you thought was secure, like credit card numbers.
Apple has issued a patch to fix this iOS security flaw, and if you haven't already done so, stop what you're doing right now and download it. To do so, go to Settings > General > Software Update > Download and Install.