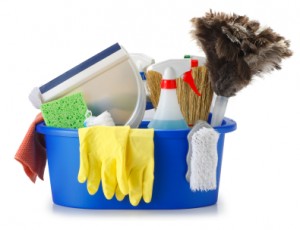 We have all come to rely on our various cell phones and tablets for everything from staying in touch with those we love to giving us directions and keeping track of our grocery lists, not to mention the occasional games we play. Therefore, it's no wonder that recent studies have shown our devices are well… disgusting!
One study found that at least 23% of viruses are transferred between tablet devices and our hands while another found that one in six cell phones carried traces of – wait for it – fecal matter. Maybe 'disgusting' isn't a strong enough word. So, for all of our fellow germophobes, here are some quick tips for cleaning all of your tablets and smartphones:
Tablets:
Do NOT use regular glass cleaner, as it will destroy the protective coating necessary to keep your tablet working properly.
Also (and equally important), regular glass cleaner does not disinfect the screen to get rid of the germs.
Instead, clean thoroughly on a weekly basis with a specialized screen cleaner, such as the new AM Mist or the Sanus Elements Screen Care Kit.
Cell Phones:
The first rule for keeping your cell phone free of germs is STOP using your phone in the bathroom. Studies have shown that every time a toilet is flushed, it sends thousands of polluted droplets into the air. If your phone is exposed during this process, guess where they land – yes, on your phone, which then goes right next to your face when you take that next call.
Second, due to the special coatings on the various smartphone screens, you need to be extra careful about using cleaning solutions which will damage the phone and its components. Most manufacturers, including Apple, recommend using a soft, slightly damp (with only water), lint-free cloth to wipe down the entire device.
For the true germophobe, you may consider using a UV sanitizer such as one made by VioLight. While a little pricier than cleaning wipes or sprays, it will eliminate the liquid element which is most likely to cause damage to your device. It can also be used on accessories like earbuds and fitness bracelets.
Clean your cell phone every 2 to 3 days for best results.