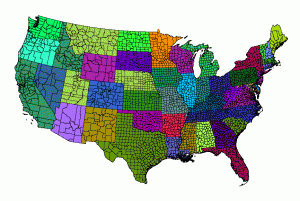 Do you know where the Defendant resides? If you're a litigation attorney, this is a very important piece of information, as cases must typically be filed in the County in which the Defendant resides. Sometimes, this is easier than others.
Fortunately, the United States Postal Service provides a free service that provides an answer when facing this problem. The USPS's Zip Code Lookup feature enables you to quickly determine and verify the County in which any address is located.
To use the Lookup feature, simply insert the address, and then after the site displays the zip code, click on "Mailing Industry Information" to get other information, including the County in which the address is located. Hopefully, this will save you some time and effort the next time you need to determine someone's County of residence.