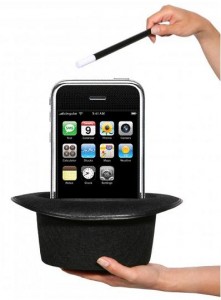 Ask any attorney what he would like to have more of and the answer is almost always the same – time. The more ways we can find to save time, the better. The following are iPhone tricks every lawyer should know and huge time savers:
Your iPhone will charge twice as fast if you put it in "Airplane Mode".
Stop typing periods at the end of a sentence. Simply type two spaces instead and the period will appear automatically.
Use the button on the bottom right of your lock screen to quickly access your camera without having to unlock it.
When typing in Safari, hold down the period key to quickly add a domain in the search bar.
When needing a contraction, simply type an extra letter at the end and the iPhone will automatically convert for you.
Source: "19 Mind-Blowing Tricks Every iPhone And iPad User Should Know" by Peggy Wang, published at BuzzFeed.