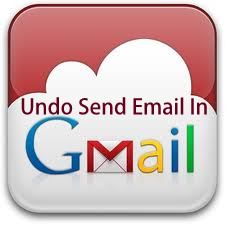 As I've discussed before, my law firm, The Stevens Firm, uses web-based (SaaS) technology in many areas of our practice, as we believe that doing so enables us to work smarter, be more efficient, and provide better service to our clients.
For our email needs, we use Gmail (through Google Apps for Business), because it enables us to easily access our email from anywhere in the world using any type of device imaginable.
One of Gmail's features that many lawyers don't seem to utilize is its "Undo Send" feature, which enables you to change your mind and cancel an email 5 to 30 seconds after clicking "Send".
Here's how to enable this very helpful feature:
Log into your Gmail account
Click the gear in the top right
Select "Settings"
Click the "Labs" tab
Scroll down to the "Undo Send" lab
Select the "Enable" button
Click Save Changes at the bottom of the page
Once enabled, the default time delay is set at 10 seconds. However, you can make it as short as 5 seconds or as long as 30 seconds if you prefer. To customize the time delay, go back to "Settings", navigate to the "General" tab,  scroll down to the "Undo Send" section, and select the desired duration from the drop-down list.
From then on, whenever you click "Send", a yellow message box will appear alerting you that your message has been sent and giving you the option to click "Undo" or "View Message". If you click "Undo", the Gmail will cancel the sending of your email and will take you back to the edit pane for you to make any desired changes.