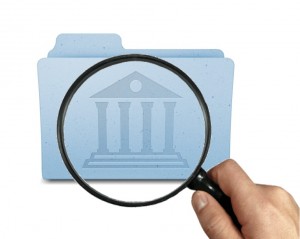 The Library folder in Mac OS X contains a variety of important files, settings, preferences, caches, and many specific files that are required for apps to run as intended. To prevent novice users from inflicting unintended changes or harm, recent versions of OS X (including Lion, Mountain Lion, and Mavericks) hide this folder by default.
Though hidden, the user's Library folder has still been relatively easy to access. To do so, simply go to Finder, click on the Go menu, and press the Option key, which reveals the Library folder. There are still a variety of other ways to access this folder as well.
However, with the release of OS X 10.9 Mavericks, Mac users can once again permanently show the User Library folder via the following steps:
In Finder, open a new window and go to your Home folder (or hit Command + Shift + H to instantly go there)
On the View menu, select "Show View Options" (or hit Command + J)
Check the box for "Show Library Folder" and then close the View Options panel
The Library folder is now visible when you navigate to your Home folder. Note, you must be in your Home folder to see the "Show Library Folder" selection in View Options. Also, please be aware that this setting will remain permanent and the Library folder will remain visible until and unless you uncheck the "Show View Options" checkbox.