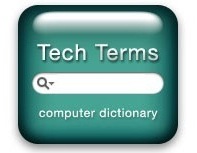 Attorneys are generally not most tech-savvy professionals, though we are improving year by year. One obstacle that many lawyers encounter, whether they want to admit it or not, is the huge and ever-increasing number of tech terms and acronyms.
For instance, do you know USB vs. Firewire vs. Lightening vs. Thunderbolt? How about VGA vs. DVI vs. HDMI – and what do all those acronyms mean anyway? Do you plan to network via Ethernet vs. Wi-Fi vs. Bluetooth vs. Bonjour? How does a modem differ from a router or a switch?
Never fear, 20 Computer Terms Every Mac User Should Know by Christopher Breen (part of Macworld's excellent Mac 101 series) addresses all of these issues and more. It is a great resource for those pesky questions that you just don't want to ask someone else.