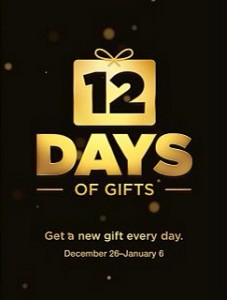 As if the Christmas season isn't wonderful enough, Apple has launched its annual "12 Days of Gifts" app, through which it will be giving away a game, book, movie, song, book, or some other digital gift to iOS 7 users, free of charge, each of the 12 days between December 26 and January 6.
Although Apple has offered this giveaway in certain European and Asian countries for the past few years, this marks the first time that users here in the United States can participate. While no one knows exactly what will be included, you certainly can't beat the price. Get your app by clicking here.
Source: "Apple's '12 Days of Gifts' App to Bring Free Digital Goodies to U.S. Users" by Jeff Dunn, published at TabletPCReview.