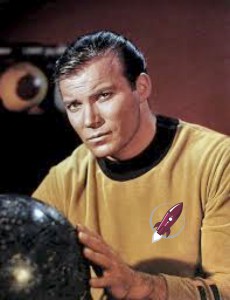 The best keeps getting better. It's no secret that Rocket Matter has long been the leading online case management and billing software for lawyers. Today, it released it's latest update (code-named "Kirk"), which includes several exciting new features:
Clients can now log into the user portal to access and pay their accounts online (through an integration with Law Pay) and their ledgers are automatically updated.
Users can now send ICS invitations to clients to schedule meetings.
Clients can update their contact details through the portal, which can be configured to show the law firm's logo.
Integration with Copy2Contact enables users to complete contact forms automatically simply by copying and pasting blocks of contact information.
Law Technology News featured Rocket Matter's new release today, which included the following quote from me:
Ben Stevens of The Stevens Firm, P.A. Family Law Center, concurred with Gilbert. "While other programs also offer the ability to share data with clients, Rocket Matter has taken this to the next level by offering clients the ability to view their invoices and to pay them online," said Stevens in an email. "Smart lawyers know that time is money, and this streamlined process can't help but make them more profitable."
P.S. This release is so good, that even Kirk's nemesis, Kahn, was reportedly quoted as saying, "This release from Larry and his crew is not too bad… not too bad at all." 😉