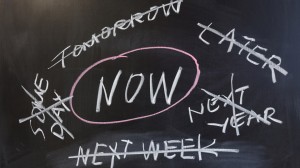 You've probably heard the saying that "timing is everything" – and it certainly applies to knowing when to buy, keep, or upgrade Apple products.
The following websites can prove extremely helpful when determining how long you should hold onto a Macintosh (or other iDevice) before upgrading, and when would be the ideal time to purchase a new one:
Because I freely admit that I am one of the worst about lusting after Apple's new products (many long before they are released), I ask my readers to do as I say, not as I do. In any event, I hope these resources are helpful to you.
Thanks to Randy Singer for his post in the Macs in Law Offices (MILO) forum on this subject.