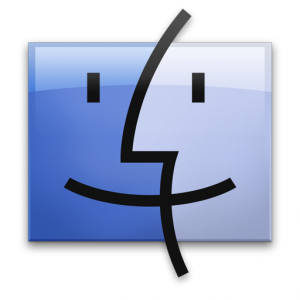 Most of us use the Finder every day, but it can do much more than you might have expected.  Consider the following tips:
Open files with the app you choose :: You can override the default to open a file by using the File > Open With command and choosing from the submenu or Control-click (or right-click) on a file and choose the Open With command in the contextual menu that pops up. To make the program you choose the new default when you open a particular document, press Option to change the contextual menu's Open With command to Always Open With.
Move Finder items without dragging :: Instead of copying and pasting files and folders in the Finder with the Edit menu's basic Copy and Paste commands (Command-C and Command-V), you can use the Option key to change the Finder's Paste Item command to Move to Here.
Use global window commands :: You can change or close all your Finder windows in one fell swoop just by adding the Option key. For example, select the Window menu and then hold down Option. The Minimize and Zoom commands change to Minimize All and Zoom All. Use the same trick to change File > Close Window command to Close All.  You can also hold down the Option key while clicking the red, yellow, or green button at the top of any Finder window to close, minimize, or zoom all open windows.
Leap to your Library :: If you're having trouble finding the Library, simply select the Go menu and then press Option to see Library appear in the list of options.
Add an app to the Dock without dragging :: On a large screen, you may have to drag a long way to move an icon into the Dock. Instead, select the icon and press Shift to change the File menu's 'File > Add to Sidebar' command to File > Add to Dock.
Source: "Ten Fabulous Finder Commands You Should Be Using" by Sharon Zardetto, published at Macworld.com.