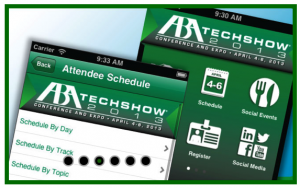 If you need a quick legal-tech fix, or if you're looking for more legal-tech knowledge, or if you need some massive CLE, you should consider attending the American Bar Association's TECHSHOW 2013, which will be held in Chicago at the Hilton from April 4 – 6, 2013.  Why? There's so much to mention, but one of the highlights will undoubtedly be the Mac Track.
This year's Mac Track was planned by the amazing and brilliant Randy Juip, and it lasts all day on April 5th.  The faculty members include Ben Stevens, Reid Trautz, David Sparks, Larry Staton, Victor Medina, and Mark Metzger, who will present the following sessions:
In addition to the Mac Track, there are CLE-approved sessions in the following categories: Paperless Productivity; Litigation; Large Firm; Social Media; Tech Grab Bag; Cloud Collaboration; Meet the Author; Solo/Small Firm; Tablets & Smartphones; E-Discovery; Advanced IT; iOS in Action; Android; Windows 8; 60 Sites in 60 Minutes; A plenary presentation on the CraigsList Killer; and keynote speaker David Pogue!
TECHSHOW also features a packed EXPO hall, with hundreds of legal-tech vendors, countless social opportunities (including Taste of TECHSHOW dinners!), and all sorts of other amazing stuff. If you haven't considered TECHSHOW, or even if you're on the fence, put some thought into attending. The early-bird registration deadline is coming up on March 11, 2013. You can get more details at www.techshow.com. There are very few legal conferences that are as useful to attorneys as TECHSHOW.  Plan to attend – you won't regret it!