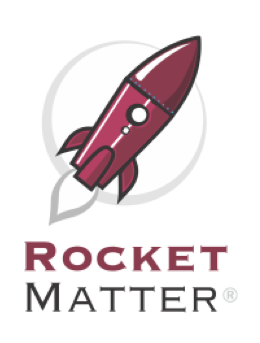 The Mac Lawyer has long found Rocket Matter to be the leading practice management program for law firms, including my own.  It providers users the ability to quickly and efficiently manage their calendars, tasks, contacts, and time and billing.  Within the last few months, it introduced the ability to integrate with Dropbox and Evernote.
Last week, Rocket Matter announced its 2.0 release, which now features document assembly.  Users can merge client and matter data to easily generate customizable documents, with no limit to the number of custom fields that may be used.  This new functionality makes this already impressive product stand head and shoulders above its peers, and it can greatly increase both productivity and efficiency for its users.
"For the first time in the cloud and for the first time on Macs, attorneys have software that can instantly create new legal documents, store them, and bill for them," says Larry Port, CEO of Rocket Matter.  "Our 2.0 release is a major step forward for cloud legal software.  The document assembly and custom field combination offers incredible power while adhering to our well-known ease-of-use philosophy.   Creating a new document with existing matter and client information literally takes the click of a mouse."
Because Rocket Matter is web-based, users can utilize all its features and generate documents on their Macs, iPads, iPhones (and even PC's).  To the best of my knowledge, Rocket Matter is the first and only SaaS (Software as a Service) case management program to offer document generation.  Kudos to the folks at Rocket Matter for recognizing this glaring need and addressing it in such a useful manner.  You can learn more about the document generation and other new features at their website or in the preview video below:
A Preview of Rocket Matter 2.0: Document Assembly and Custom Fields from Rocket Matter on Vimeo.