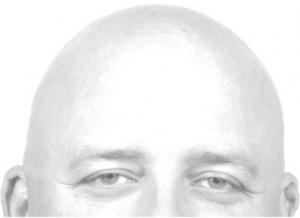 Guess what arrived at my office today?  One of Google's Cr-38 Chrome Notebook computers that I was able to acquire.  I use the verb "acquire" because I can't really divulge exactly how I came to have computer, especially if one were to hypothetically assume that Ebay may somehow have been involved.
I had been wanting one of these for a while so that I could give it a good workout, and now I glad to finally get my hands on one.  I should point out that I do not intend to replace my MacBook Pro with the Chrome Notebook by any means.  Instead, I want to see how this notebook can fit into my "arsenal" of computers, as I envision it being something in between my iPad and my MacBook Pro.
The features that made me to want a Chrome Notebook were:
Tight web-integration :: Because I frequently give presentations about using cloud-based technology in my law practice, I am curious to see how far that concept can taken and if it is possible to work on a browser-based computer.  Specifically, I want to see which SaaS programs work well, work acceptably, and/or don't work at all.
Built-in Verizon 3G data coverage :: I currently have (and use) a Verizon MiFi with my MacBook Pro and iPad when I away from my home or office networks, and I am pleased with the coverage and speed it provides.  However, I don't like having to carry the unit itself and keep it charged to be able to utilize it.  The Chrome Notebook comes with two years free 3G coverage (at 100MB/month), so the price is right.
Size / weight / speed factors :: The Chrome Notebook has 12.1-inch screen, built-in webcam, 16GB solid state hard drive, and weights a svelte 3.8 pounds.  Better yet, it boots in approximately 10 seconds and wakes from sleep in about one second flat.  All of which should enable me to spend even more time being productiveand less time waiting.
Cutting edge innovation :: Much of the technology in this computer is cutting edge.  Working completely within a browser and not having a separate "operating system"?  Truly integrated web-based apps and extensions?  I'll admit it – this thing just sounds über-cool to me, and they are really rare.
I will post my initial reactions later this week, and I welcome your feedback, suggestions, and questions as well…