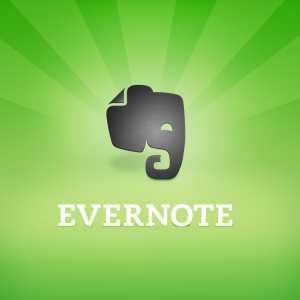 If you've seen my presentation about "running your law practice in the cloud", you know that I am a huge fan of Evernote.  If you are not already familiar with it, Evernote is an application that allows you to take and organize all manner of notes, snippets and files for later retrieval.  It has a web-based component, a desktop application (for both Mac and Windows), and mobile versions (iPhone, iPad and Android) that synchronize your notes across all platforms.
Jay Fleischman published an article listing the following top 9 effective uses of Evernote by attorneys:
Email Archive :: Let's say you get an important email you don't want to lose.  It could be an alert, a client email or something from a colleague or adversary.  When you sign up for Evernote you get a special email address that you can use to send documents directly to Evernote without going to your application or the website.  Just take that important message and forward it to your Evernote account.
Courtroom Reading :: We all get opinions, articles and clips to read.  Many lawyers stash them into a manila folder to review during downtime in court.  When you use Evernote (particularly the iPad version) you can just save these documents to your application and review them without the bulky manila folders.
Instant Research :: For each type of practice area, you can keep a special notebook (that's what Evernote calls the folders into which you save things).  When you come across a case or snippet of information, save it to the relevant notebook for later use.  You can also store copies of frequently used cases or statutes as separate documents in Evernote to have them handy at all times.
To-Do Lists ::  If you are project-oriented, you can keep a to-do list in each notebook to help streamline things.  With one notebook per project, you can easily look at what you have to get done in each one, moving you along more quickly.
Evidence Locker :: Need to store photos of accidence scenes or injuries?  How about surveillance photos of spouses slinking into seedy motel rooms?  Evernote can hold your photos, so why not create an Evidence notebook for each case in which you're associated?
Collaboration :: Lots of lawyers want to be able to share notes with their clients, co-counsel or other professionals associated with a particular matter. Evernote allows you to share notebooks with anyone – just add their email address and it's done.
Dictation :: The mobile versions of Evernote allow you to upload voice memos to your account and save them as you see fit.  If you have a pressing need for dictation while on the road, simply record the voice memo and save it to a notebook to share with your assistant, who can get the audio, transcribe it, and you are then off to the races.
Content Creation :: Effective law firm marketing requires consistent content creation.  One form of content is audio – podcasts and downloadable segments from your website.  Some people think it's got to be done with a professional recording studio, but the real clincher is that content has got to be created regularly.  If you spend lots of time in the car you can either get a digital recorder or use the Voice Notes feature to record on-the-fly segments directly to Evernote.  Upload it when you get back to the office and you're good to go.
Blogging Ideas :: Sticking with the content creation line of thought, you should be reading other blogs to get inspiration.  Not just blogs in your field of practice, but also those in related areas.  For example, divorce lawyers should be reading what the mommy bloggers and family bloggers have to say. Bankruptcy lawyers need to keep up on personal finance blogs.  See an idea you like?  Just save it to Evernote and you'll never have to wrack your brain to remember where you saw that really cool thing about that thing (you know what I'm talking about).