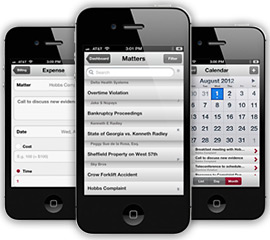 The apps listed below were included on a recent list of the ten of the best iPhone apps for busy lawyers.  You can read much more about each of these apps in the full article, but a short summary of each is listed below :
Bonus:  Things is a task management app that keeps track of your projects.
Source:  "Top Ten iPhone Apps for Busy Lawyers" by Reid Trautz, published at The Busy Lawyer's Guide to Success.